We are offering our services at Charsadda. You are invited to join us as a retailer and enhance your income rapidly.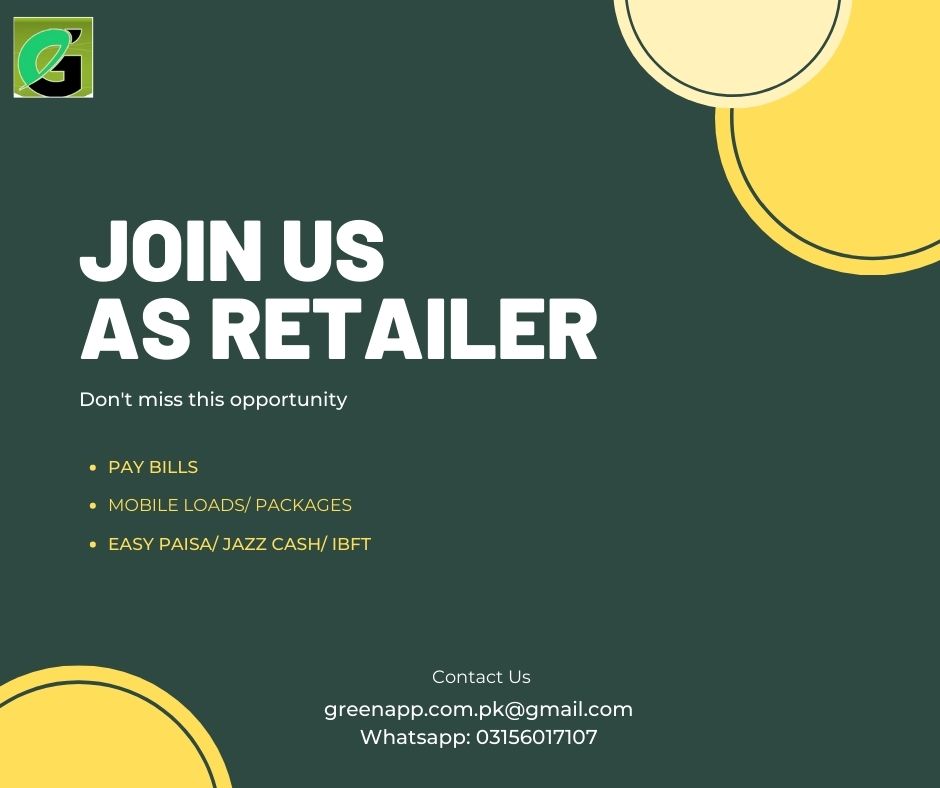 What is Greenapp?
Greenapp is a company founded by Mr.Wasif Ayub and is providing business opportunities for the people, especially for the youth of Pakistan.
The basic concept of Greenapp
Greenapp provides its services online via android applications. The applications include "Greenapp" and "Greenapp Retailer". Both these applications are available in the google play store.
How to register as a Greenapp retailer?
Anyone interested to become a retailer is to install the Greenapp retailer application from the play store and contact his nearest Greenapp franchise for registration. The Greenapp franchisee will register him as a Greenapp retailer after verifying his identity and mobile number, and provide him with his PIN code to log in to the Greenapp retailer application.
What does a Greenapp retailer offer?
The Greenapp retailer is a part of the Greenapp family and can provide the following services to customers.
Mobile loads and packages of Jazz, Ufone, Telenor, and Zong
Easy paisa and Jazz Cash
Inter Bank Fund Transfer
It is highlighted that more facilities are being added to the Greenapp application.
Note: The Greenapp retailer is to contact the Greenapp franchise for balance to perform all the above actions.