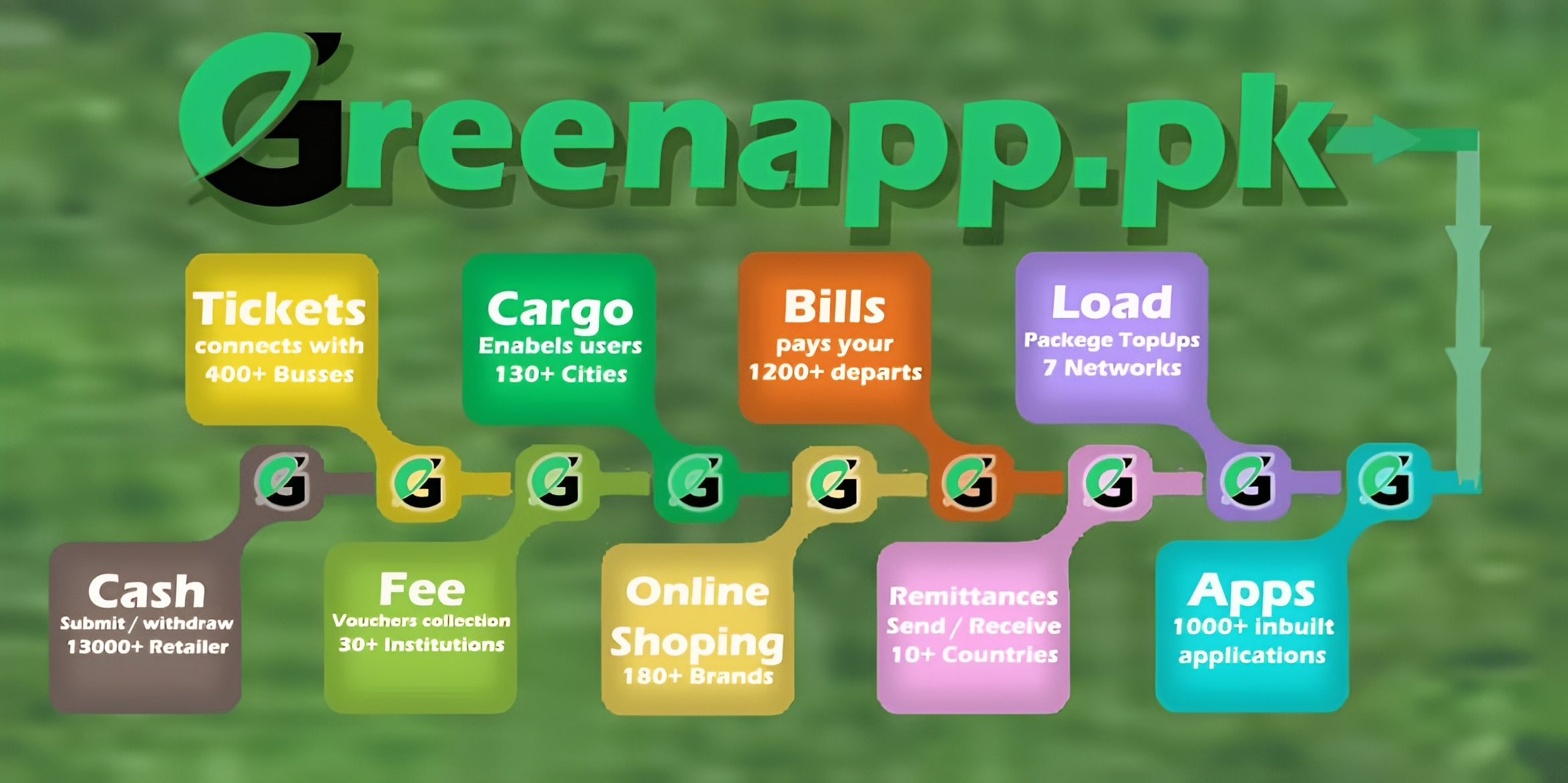 Welcome To Pakistan's First Intranet-Based One-Stop Shop!
Greenapp is an innovative mobile application that offers a comprehensive range of facilities to local audiences in Pakistan. It is the first intranet-based mobile application in the country, which means that all of its features are available within a private network. This provides users with a secure platform for their personal and business needs.
One of the main features of Greenapp is the ability to plan travel, which includes hotel booking and online ticketing for buses within their panel. Users can conveniently book their travel arrangements through the app, eliminating the need to visit physical travel agencies.
In addition to travel planning, Greenapp also offers courier services for pickup and delivery in more than 140 cities. This makes it easy for businesses and individuals to send and receive packages across the country.
Another unique feature of Greenapp is the centralized education facilitation it provides. Schools can use the app to communicate with teaching and non-teaching staff, students, and parents. This makes it easier for educational institutions to manage their day-to-day operations and ensure efficient communication.
The app also includes social media and V-logs, allowing users to stay connected with their friends and family. Additionally, Greenapp offers healthcare service management, allowing users to easily manage their healthcare needs through the app.
Greenapp is not just a messenger, it is a B2B and B2C platform. Users can access a range of financial market services and even buy GSM mobile loads through the app. The latest version of the app also includes voice and video call capabilities, which can be used exclusively over the intranet.
Moreover, the app has in-app modules activation which allows users to access their favorite apps. Greenapp is available all across Pakistan, making it an essential tool for anyone looking for convenience, security, and a diverse range of features in a single app.
We at Greenapp Franchise Charsadda & Mardan, provide opportunities for our retailers to grow their business. Now all networks' packages/loads, Electricity bills, Gas bills, School/college fees, Easypaisa, JazzCash, and much more will be at your fingertips. All you need is to join us as a Greenapp retailer, download "Greenapp retailer" from the Play store, and start facilitating people.